With age, the firmness of our skin decreases and primarily affects the thighs, bum, waist & arms.
Inspired by the professional treatments of our Vinotherapy Spa, our new Slimming Program acts effectively to refine your figure and visibly firm your skin.
NEW
VINOSCULPT
LIFT & FIRM BODY CREAM
Arms • Bust • Waist • Bum
Introducing our natural 4 in 1 solution for firmer skin. Its whipped cream texture with fresh aromatic phyto notes of orange blossom water firms and nourishes the skin.
At the heart of the formula:
Iris extract to firm & tone all layers of the skin
Grape Polyphenols to tone skin by preserving collagen and fibroblasts
Organic shea butter and grape seed oil to hydrate & nourish the skin
97% ingredients of natural origin
$53.00
4 AREAS TO TREAT, 1 SOLUTION
Vinosculpt Balm acts simultaneously on the body while targeting 4 key areas for firmer skin from the first month*. Thanks to a daily application in circular massage, the skin appears smooth and the silhouette resculpted.
Arms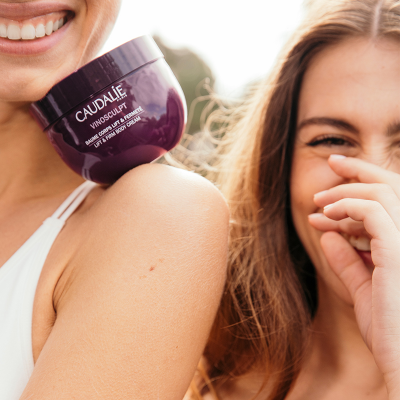 The skin is firmed: 96% *
Waist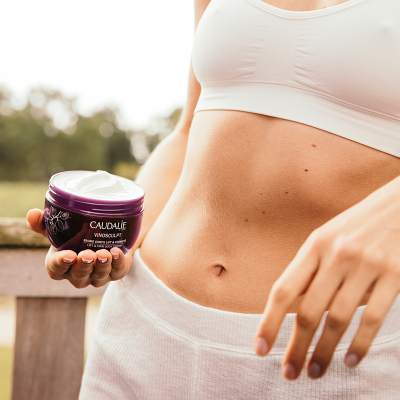 The skin feels tight: 86% *
Bust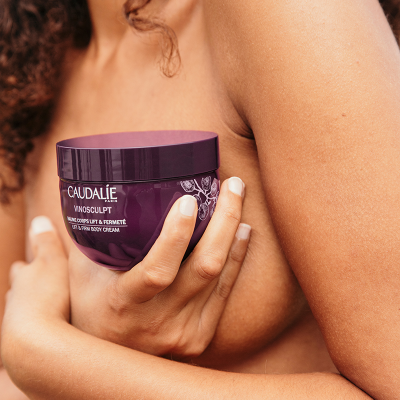 The skin is more toned: 91% *
Bum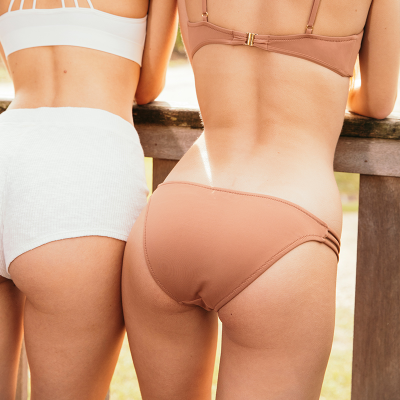 The silhouette is resculpted: 82% *
---
---
---
ALL ABOUT SLIMMING
Like the face, our body is subjected to numerous aggressors and free-radicals including sun exposure, hormonal changes, changes in weight, friction of clothes. This can lead to loss of firmness on sensitive areas of the body.
In addition to diet & exercise, adopting a suitable skincare routine can delay aging skin & regain a firm, toned silhouette.
All the answers to your questions.


How can I firm & tone my skin?

Skin that is firm & toned is linked to internal & external factors. Most importantly, it is linked to a healthy lifestyle comprised of a balanaced diet and regular exercise.

To improve your skin's appearance and make it look more firm, toned and tightened, we recommend using Vinosculpt Lift & Firm Body Cream. Applied twice a day with circular massage movements, it improves the appearance of cellulite:

Skin is smoother: 100%*
Skin is more beautiful: 100%*


*Self assessment, 28 days, 21 women

Which areas are most prone to loss of firmness?

Although it is possible to experience lack of firmness on all areas of the body and every woman's body is different, some areas of the body are more prone to showing signs of aging than others. Among the most problematic areas are the arms, bust, stomach, hips, thighs and bum. Vinosculpt Lift & Firm Body Cream tackles 4 key zones: arms, bust, stomach & bum. If you are looking for a targeted action for the thighs, hips & bum, complete the routine by using our Contouring concentrate.

What causes the skin to lose firmness?

A variety of factors can trigger a lack of firmness. Either they are internal: aging/gravity, pregnancy, hormonal, weight loss, genetics, or they are external: diet, alcohol consumption, stress, lack of physical activity, UV exposure, unhealthy lifestyle. At the cellular level, lack of firmness is caused by a phenomenon called Glycation. Glycation causes our collagen fibers to deteriorate and stiffen which triggers lack of elasticity and firmness.

When should I start using a firming Body Cream?

A firming body cream can be used as soon as you notice a loss of firmness. The sooner you start using it, the better it is. For some women, signs can appear during their teenage years when hormone levels are higher, while for others it can be triggered during pregnancy or anytime a hormonal change occurs.

Why is hydrating my skin is not enough to fight against lack of firmness?

Hydration is not enough to fight against lack of firmness because it only addresses the top layers of your epidermis. Firmness and elasticity loss comes from glycation, a phenomenon that damages and stiffens the collagen fibers at a deeper level of the skin. To fight against this phenomenon, you need to tackle the root of the problem, Glycation, using a product that contains a powerful firming complex.

How can I fight against cellulite?

To combat cellulite and the visible signs it can leave, a balanced diet and regular exercise are key. Avoid salt intake & meals that provoke water retention, excess fat storage in the body. Opt for organic fruits & vegetables rich in potassium and anti-oxidants such as our beloved grapes. You can also use a firming cream such as Vinosculpt to help improve the appearance of cellulite.

How can I reduce the appearance of stretch marks?

It's almost impossible to get rid of stretch marks as they are deep lesions in the skin. They are the result of significant weight fluctuations and/or changing hormone levels. The best approach is prevention. Try to maintain steady weight and hydrate your skin daily. You can use the Nourishing Body Lotion to hydrate your body all day long & improve the skin's appearance.

What can I do to target the thigh area?

Firstly, we recommend a balanced diet and regular exercise. Avoid salt intake & meals that provoke water retention & excess fat storage in the body. Incorporate organic fruits & vegetables rich in potassium and anti-oxidants such as our beloved grapes. Activate the your skin's micro circulation with a targeted firming product such as Vinosculpt Lift & Firm Body Cream.

How can I massage my skin to make it appear firmer?

To make your skin appear firm, you should massage your skin with circular upward movements.

Should I diet & exercise while following the Slimming program?

The Caudalie Slimming program does not need to be accompanied by a diet and regular exercise. This test has been conducted on 21 women who have been asked to maintain their weight to the nearest 3kg.

How does the scrub work to firm my skin?

The scrub is the first step of the Slimming routine that helps make the skin firmer. It is a key step within as it will leave the skin smooth, soft, nourished and prepared to receive the firming actives in the next stages of your body routine. Exfoliate with circular massage movements to help activate micro-circulation and remove dead skin cells.
Can't find the answer to your question?
Our experts are here to help you
ASK YOUR QUESTION
Can't find the answer to your question?
Our experts are here to help you
ASK YOUR QUESTION
* Clinical study,% of satisfaction, 28 days, 21 volunteers.
** Clinical study, objectivation test, 28 days, 21 volunteers

* Clinical study,% of satisfaction, 28 days, 21 volunteers.
** Clinical study, objectivation test, 28 days, 21 volunteers